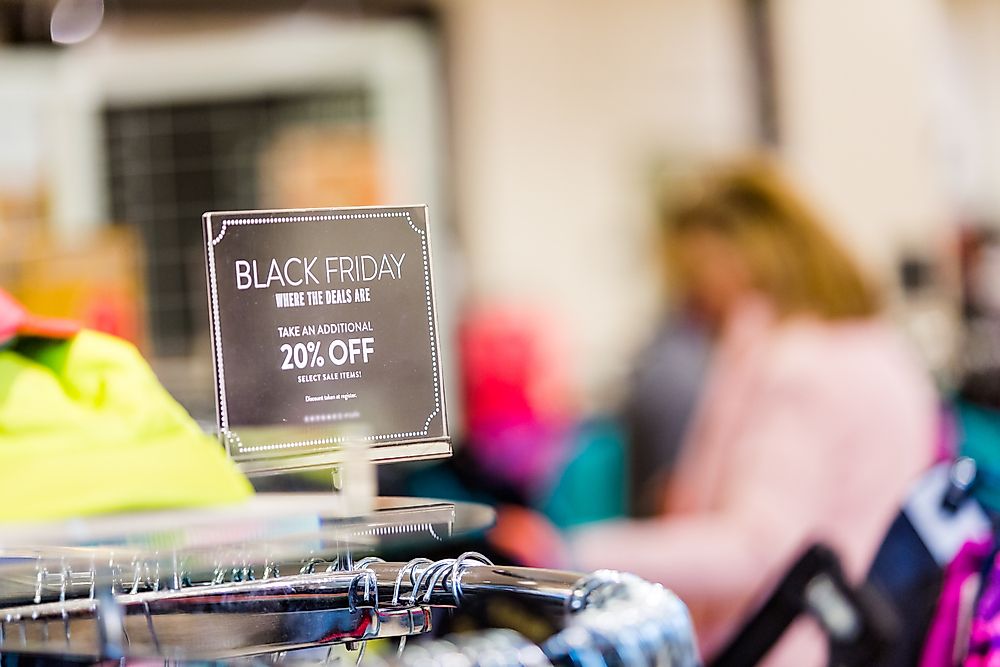 In the United States, Black Friday occurs on the Friday that follows Thanksgiving Day. The day is not a formal holiday in the US but in some states like California, it is observed as a public holiday for employees of the state government. The Black Friday culture has been in the US since 1952, and it marks the beginning of the highly prized Christmas shopping season. On this day, most of the major retailers in the US open their outlets very early and they even offer their clients promotional sales.
Origin of the Term
Traditionally, merchants used black and red ink to indicate gains and losses in their accounts respectively. Due to soaring sales on the day after Thanksgiving and positive sale trends thereafter, Black Friday symbolized the start of a period when merchants were no longer "in the red".
The History of Black Friday
The culture of considering Black Fridays as the beginning of the festive shopping season originated with the appearance of Santa Claus at the end of Thanksgiving celebrating parades. Santa's arrival symbolizes the nearing of Christmas since Christmas is the next big holiday after Thanksgiving. Towards the end of the 19th century and during the first few years of the 20th century, the main sponsors of Thanksgiving Day parades were department stores. These stores used the parades to commence massive advertising campaigns. After a while, the unwritten rule was that no store was to carry out Christmas advertising until the end of the parades, and Black Friday became the official day for the commencing of the shopping season.
Shopping on Black Friday
Media reports indicate that since 2003, Black Friday continues to be the busiest shopping day in the calendar. It was only in 2004 when it came second to the last Saturday before Christmas. The neighborhood of SouthPark in Charlotte, North Carolina enjoys the most traffic by shoppers on Black Fridays.
Many employers in the US give their employees a day off on Black Friday as part of their Thanksgiving holiday weekend. Retailers all over the country take advantage of the day to offer a wide range of sales to lure traffic into their outlets. Over the last few years, most shops are extending their normal working hours during Black Fridays with some opening at Midnight on Thanksgiving, while others remain open on the night of Thanksgiving so that they begin their Black Friday sale at midnight. Stores that have taken part in this Black Friday shopping frenzy include Toys 'R' Us, Sears, Victoria's Secret, Puma, Kmart, Forever 21, and American Eagle Outfitters.
Other Countries With Black Friday Culture
Although the Black Friday tradition began in the United States, other countries around the world have picked up the culture. In Canada for example, retailers introduced Black Friday sales in 2008 and 2009 to prevent Canadian shoppers from traveling to the US for Black Friday deals. Other countries with Black Friday shopping deals include the United Kingdom, Romania, India, France, and Norway.