While there are many parts of a city to discover, such as the local cuisine, the eclectic nightlife, or the overpriced coffee at tourist locations, finding the coolest neighborhoods is not an easy task. There are constant changes a city endures such as gentrification, new construction, or sometimes a new place or event to put it back on the map. But once you find that special spot that makes you feel fully immersed in its culture, the entire trip feels more elevated. You get to discover a glimpse of what makes both locals and tourists fall in love with the city.

There will always be places to explore, hidden gems that peak your interest, or something that will make you want to keep coming back year after year.

Here are some places worth visiting at least once in your life – in no particular order, because honestly, who could rank them?
1. Cais Do Sodré – Lisbon, Portugal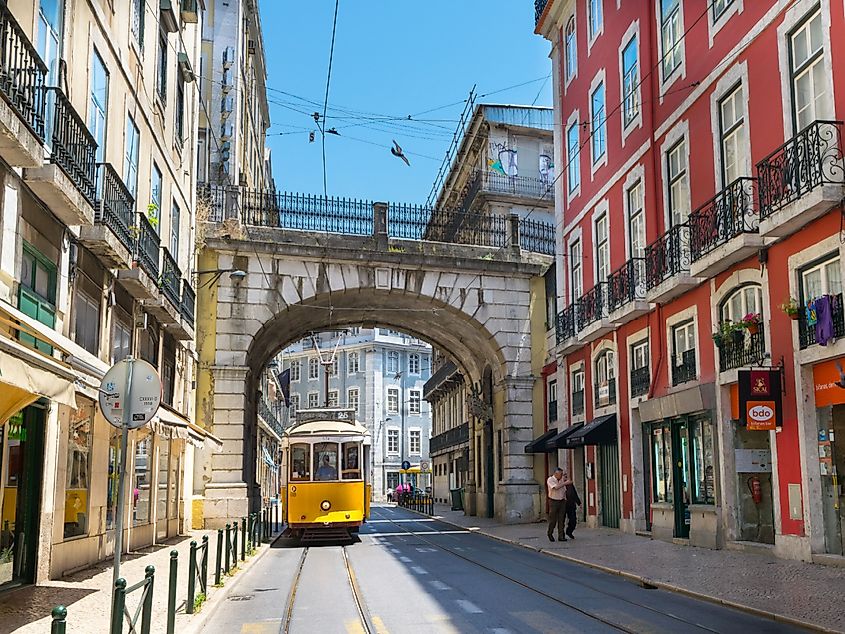 Many locals still remember the old Cais Do Sodré; the flower markets, the old buses and trams filled with busy people, the lively conversations on every terrace cafe, and the family-owned restaurants.
While many things have since changed or closed down, many of those places still stand today. The neighborhood has kept its charm and magic, and you can still feel the city's history through its lively streets.
The Timeout Market is where all the best food stalls can be found, from the best ingredients to fully-prepared meals. The old bars are still there, such as The Pensão Amor. It used to be an old brothel later converted into a bar with the same original decor, where you'll find eccentric locals sharing tales and drinks. The Mercado da Ribeira is also a good spot if you're looking to taste the best most authentic Portuguese cuisine there is.
2. Shimokitazawa – Tokyo, Japan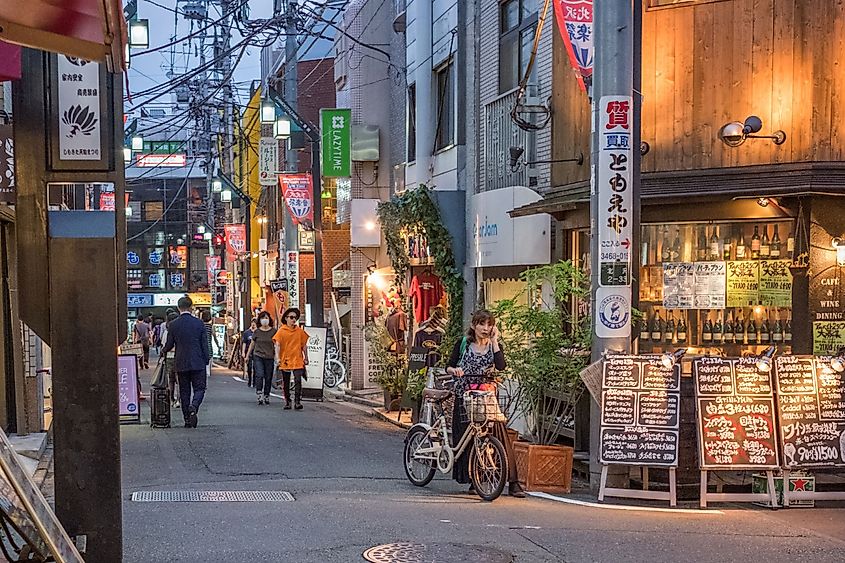 Tokyo has always been a dream location to visit for many. The city is full of attractions, people, and so much culture, making it feel like it's always busy and full of life. One spot you shouldn't miss is definitely the neighborhood of Shimokitazawa.
Just five minutes by train from Shibuya, this seemingly small suburb draws you in with its incredible and colorful vintage style, many reputable flea markets, indie nightlife crowd, and retro shops. It used to be a farming area before the Kanto earthquake of 1921. After WWII, it became a marketplace where many hippies sought refuge in the 1970s.
Now home to artists of all kinds, it's full of fascinating places to see. Explore thrift stores, catch a live show, or grab a bite to eat at local cafes for a Totoro-shaped dessert.
3. Kreuzberg – Berlin, Germany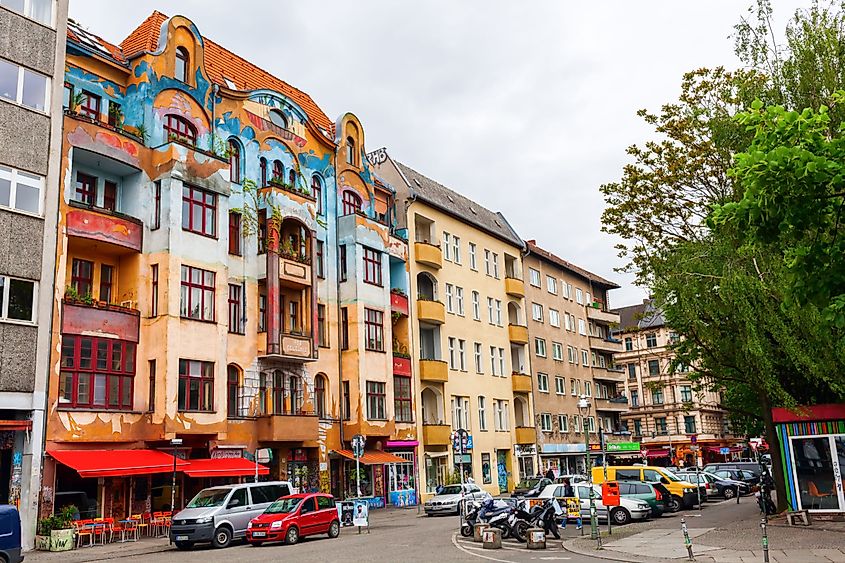 Berlin has always been a city full of adventures that have captivated many artists, musicians, and cool kids. It's been said to capture your heart and make you stay after spending a few days here. Kreuzberg is known as the most hipster spot in all of Berlin. With its mouth-watering food stalls, incredible street art, and buzzing nightlife, it will keep you coming back for more.
Whether you explore the city on foot or by bike, don't miss out on the many art galleries and bars. Some of Berlin's coolest festivals even take place in this neighborhood, so be sure to time your trip accordingly to find out why they call it a party city.
4. Canal Saint-Martin – Paris, France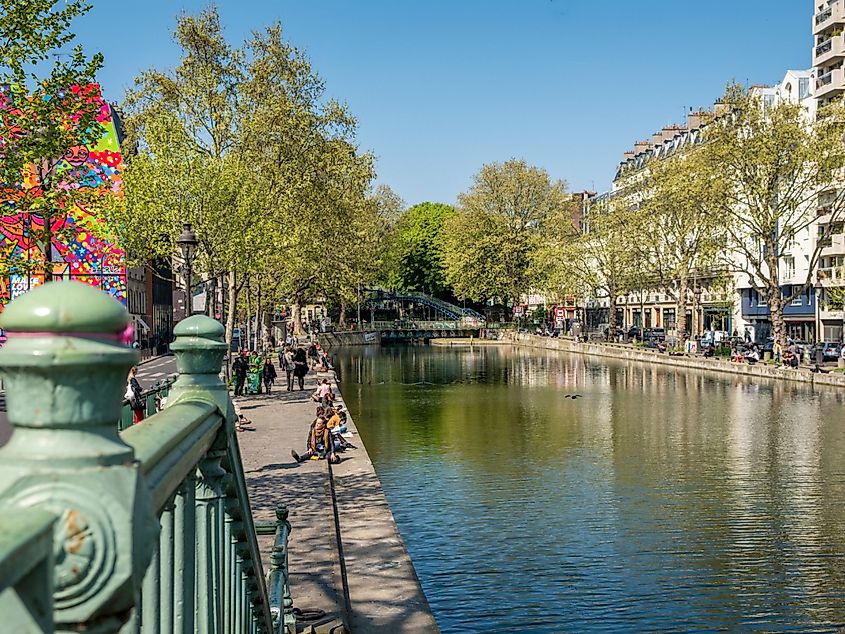 If you're looking for the perfect place to sit by the water, have a drink with friends, and discover local art galleries and vintage shops in Paris, look no further than Canal St. Martin.
It's no wonder that this neighborhood has the coolest crowds. With its street art, thrift shops, trendy bars, and music scene, there are events every weekend.
5. Colonia Americana – Guadalajara, Mexico
Colonia Americana contains some of the coolest warehouses for artists with plenty of neoclassical mansions and art deco buildings. It is also the best spot for a buzzing underground nightlife, as this neighborhood hosts many concerts and parties.
This city is known for staying up late, and that includes a later dinner time. Some of the best seafood can be found in the area, as well as beer and tacos for a dollar! There are also many art galleries where national and international contemporary art expositions take place every year.
In Summary
At the end of the day, what makes a trip truly unforgettable will be the people you meet, the connections you make to them or to the places that you visit, and the small things that come together to remind you of a beautiful experience. Hopefully, some of these places give you the inspiration you need to take some time off and fly somewhere new.